October 31, 2013 |
'Up and Coming' Séka Hills Noted in C Magazine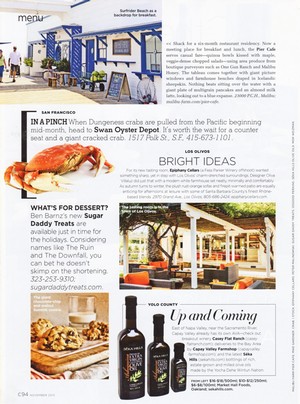 Our Premium Arbequina Extra Virgin Olive Oil was featured in C Magazine. Three sizes of our Premium Arbequina are pictured: 500 ml, 250 ml and 100 ml.
Pick up the November edition of C Magazine, out on newstands now.
Séka Hills Premium Arbequina can be purchased in our online store, or at one of several locations.
Comments
Commenting has been turned off.